Uniformed Services
Advanced Protection Services, a key element is our people. Our uniformed armed protection specialists and unarmed protection officers adhere to a strict code of conduct and chain of command. We derive success from our professional command staff and their ability to lead by example. Their "mission" is to supervise with the goal of providing the best possible security personnel and practices for all our clients' needs, always.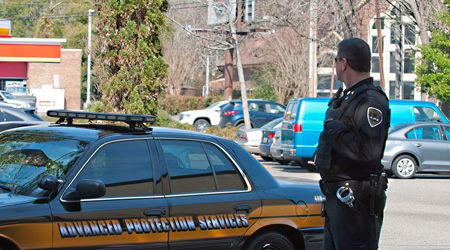 At Advanced Protection Services, we understand that "perception is everything". Our Officers take pride in their appearance and the uniform they wear and it shows. Our uniformed Officers are equipped with the latest state of the art radio communications, giving them the ability to communicate activity on the properties they patrol as well as coordinating field operations and communicating to their sector supervisors.
Officers are supported by our operations center and dispatch personnel to assist with emergency calls for service and to direct additional resources to the Officer.